John is a very polite person, and a real gentleman.
He has a good sense of humor, and
he is very nice and lively.
Once on a Tv show to welcome in the New Year,
he brought for the guests some black eye peas
as sign of good luck, happiness and prosperity;
but he forgot to peel off the price tags on the pots
before handing them over.
John has a good sense of humour.
Once it happened that his co-worker Roma Downey forgot
to mention him during a "Live with Regis and Kathie Lee-show".
As a follow up John made a gag video,
showing him jumping off a roof in despair,
and sent it to her trailer.
John loves travelling very much.
In 1999, the last year of the twentieth century,
he visited the small
South America island "S.Lucia" and
stayed in a sort of cave, a room built
into the mountain, opened on three sides
with the sound of the trees, birds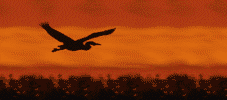 and bats at night.
A remote place, without Tv, phone,
and newspapers,
but with good room service.



John is fond of the old continent,



his favourite country are Netherlands.
One summer, after returning from Europe,
while he was putting gas in his car,
John saw a hairdresser and since he was tired
of having long hair
decided to enter the salon.
The owner immediately recognized him ,
and was so overcome with emotion,
and he gave him a new nice haircut.
John is very flattered and suprised
by the love of his fans and he reads all the fan mail he gets.




He takes a lot of time to answer them
owing to the immense quantity of letters
he receives every day from all over the world.
At the start of his career,
John was used to not always being recognized,
after the huge success of the show "Touched by an Angel",
everything changed.
Once John was at a bagel shop,
and two clients rushed up to him for an autograph.
Another time, he was at the supermarket,
and thought he was anonymous,
with a new haircut, and his glasses on,
but a lady immediately recognized him, and asked for an autograph.
John loves his job very much, he is a real professional.
Every time he performes a new character, he does his best.
He creates the character making him alive and realistic.
His favourite roles have been as Doc Hock in "Tour of Duty",
a very rounded character
and the part of Andrew in "Touched by an Angel",
because it was a really unique role
and he loved the subject of the show.
John tries to keep in touch with his past co-workers.
He is a great friend of the actor Steve Caffrey from "Tour of Douty".
Playing with Roma and Della "Touched by an Angel" was magical,
it was sort of like being married to two women;
which was very good!.
What he likes least about his job are
the early calls and posing for pictures.
"When the camera is moving, it's one thing,
and you can play make believe.
But when the camera is looking at you
all I can say is oh my nose is big,
I feel uncomfortable, I'm not a model!
When your picture is on the cover you are not really you,
everything is perfect but in the morning,
when I wake up I only see
in the mirror a ugly mug to shave. "
John is keens on reading,
and loves historical biographies.
Among his favourite books:



"She's come undone", "I Know this much is true", "Stealing Jesus".
John watches Cnn and Cnbc programmes.
His favourite movies are:
"Who's afraid of Virginia Wolf;
Treasure of the Sierra Madre; Breakfast at Tiffany's".
His most interesting person is his dad and says
"getting to know him as a man has been fascinating".
John loves going for long walks and riding.
He loves cooking, and likes Italian and Messican food best.
His favourite music is blues, his favourite colour is green.