John Dye was born in Amory Mississippi the 31st of January 1963.
He grew up near Chattanooga and he attended the high school in Tupelo.
Since childhood, he has cherished a passion for acting and he was a top student;
his favourite subject was literature.
John comes from a very close knit family, he is the elder brother of Jamey and Jerry.
John and his siblings are very close.
During high school, John planned to become an architect.
Afterwards, playing in some school plays, he changed his idea,
as he was influenced by a great School drama teacher.
The environment of the town of Tupelo contributed to his artistic choice.
In Tupelo there are many writers and storytellers.
It's Elvis Presley's home town and also
the home of (conservative activist) Donald Wildmon,
whose son was in the same class as John.
Tupelo competes with Las Vegas, there are night clubs, blues clubs,
rock and roll clubs joined together with strong conservative elements.
John is an afficionado of old and classical cars.
One summer he was returning from Los Angeles, driving a 1965 Citroen,





He stopped for gas and all the town's people stopped to admire the car.
It was a surprise! John felt like he was in the bat-mobile.
When he finished high school, John started law's studies
and he attended Mississippi University.
After one year, he missed acting,
So he asked his dad to change faculty and to move to Memphis,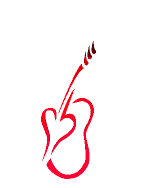 where there was a good theater program.
His parents understood that for him acting
was very important and they stood by his choice.
John moved to Memphis, and from there
he started his theatre adventure.
He started to study diction.
Once it happened while reading Shakespeare he was
scolded by the teacher for the Southern twang
that came back after spending an hour
on the phone with his grandfather.
For a brief time John went to New York,
here he started touring in classical theatre.
When he came back to Memphis he auditioned and he was
engaged for the movie "Makin'the grade".
So he left university and moved to Hollywood.
He stayed for two years, and played in other tv movies,
but he didn't like Los Angeles, he missed Memphis,
so he went back to Tennessee, where he took his degree.







In 1986 to his great surprise, he was called for a screen test in L.A.
for a movie that never got made,
but this time he stayed in Los Angeles.
He played in many successeful telefilms, but his great popularity arrived
with the role of the angel Andrew in the show "Touched by an angel".

John is a very kind ,willing person, with a good sense of humour.
He is very cordial with the fans and
he is always astonished and flattered by their love
and the number of letters that he receives from all over the world.
John is very tenderhearted and involved in many charities.
He made an important documentary
"Journey to a hate free millenium"
against the hate in the world
which has won many awards,
including the Philadelphia prize
and the Turin prize in Italy.